Click to listen to Mats' Wilander's Instructions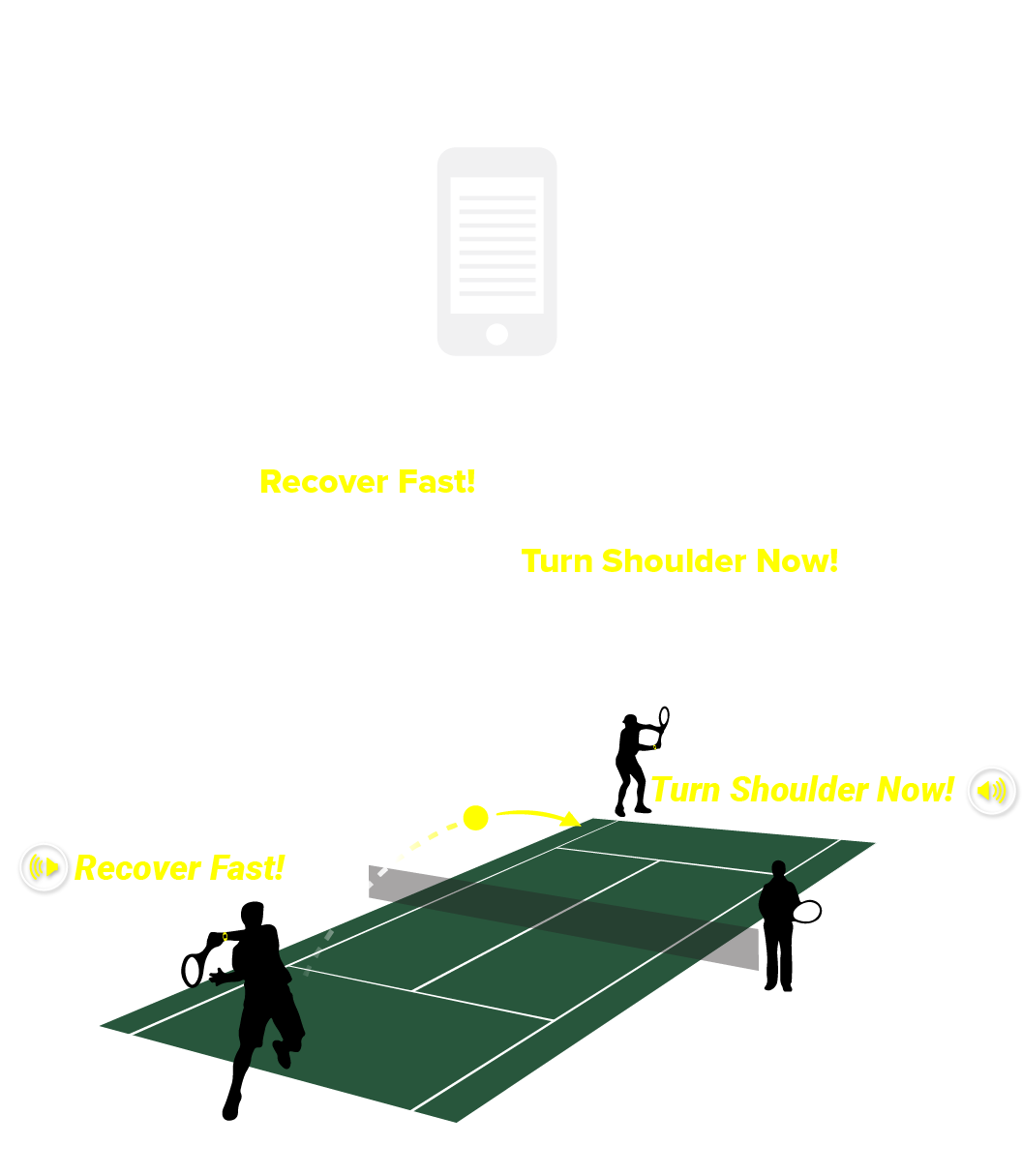 Click to listen to Mats Wilander's Instructions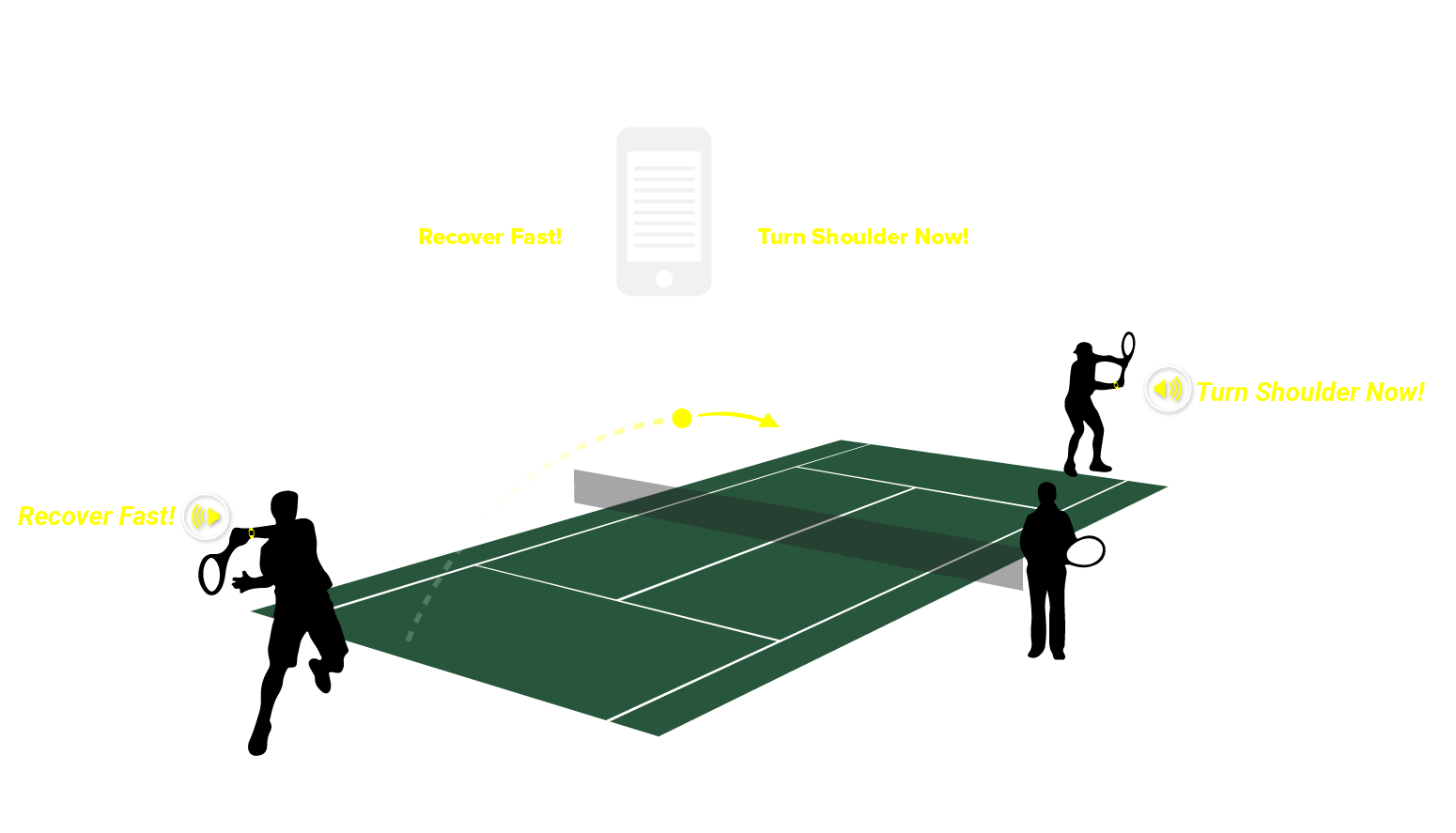 Both players are wearing NT wristbands, with impact sensors. They are executing a drill they have selected based on what they want to work on.
Player 1 has just hit the ball. Their NT wristband selects a coaching instruction triggered by their own shot — in this case, "Recover fast".
When player 1 hits the ball, player 2 receives a wireless signal. Their NT immediately selects a coaching instruction triggered by their opponent's hit — in this case, "Turn shoulders now!"
The NT App was used by the players to select drills from the library, or customize their own.


How NeuroTennis Differs from Typical Training
NT does not see you play, so it does not provide a "feedback system". It's all based on positive encouragement of specific habits. The concept is to make you think about the important details at the right time. For example, one of the most common problems observed on court (even with very good players) is that players wait too long to turn their body and prepare their racket to hit an incoming ball. This results in the stroke being rushed and corrupted. If you improve just that one aspect of your game, you will see major dividends.
Non-Judgmental Coaching Creates Better Absorption
A common phenomenon in tennis coaching is for players to become frustrated with corrective feedback. We've all been there! When hearing instructions from a coach, players assume that if they receive feedback (for example, "bend your knees"), it must be because they are not doing something right. It's a negative form of feedback, and after hearing many comments numerous times, frustration sets in. With NeuroTennis, the player just receives the positive reinforcement regarding specific details they are working on, and does not assume they are doing anything incorrectly. Instead, they just keep trying to do it. This repetition without frustration leads to better absorption and creation of good habits.
Watch NeuroTennis in action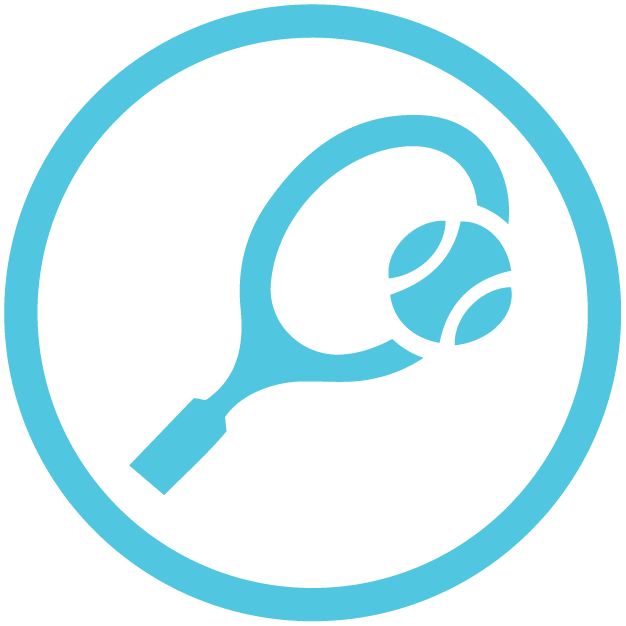 Sensors
Sensors react in real time when you or your opponent strike the ball, perfectly following the rhythm of your play.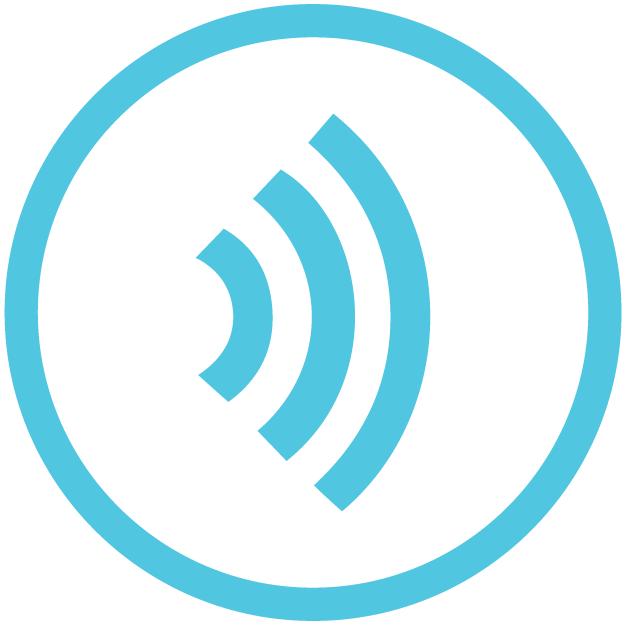 Two Way Communication
Sensors communicate with each other, training you to tune into what's happening on the other side of the court.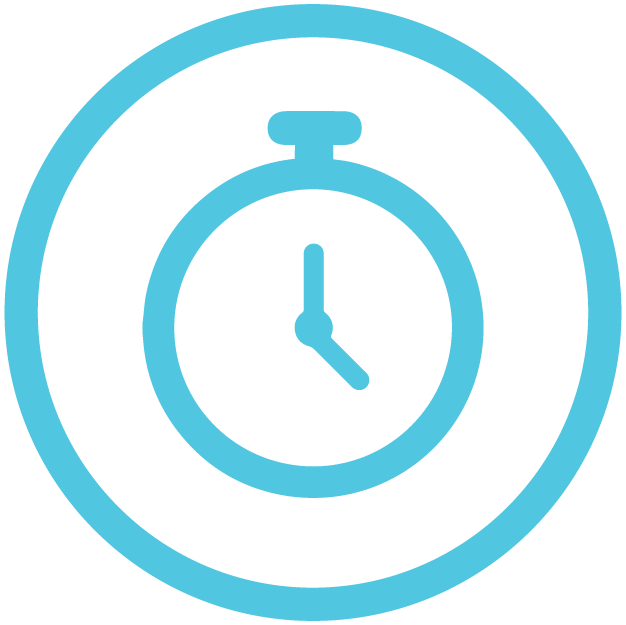 Focus and Reaction Time
Reacting as soon as possible is a key improvement area for most players, even at the pro level. NeuroTennis instantly prompts you to react at precise times during the rally.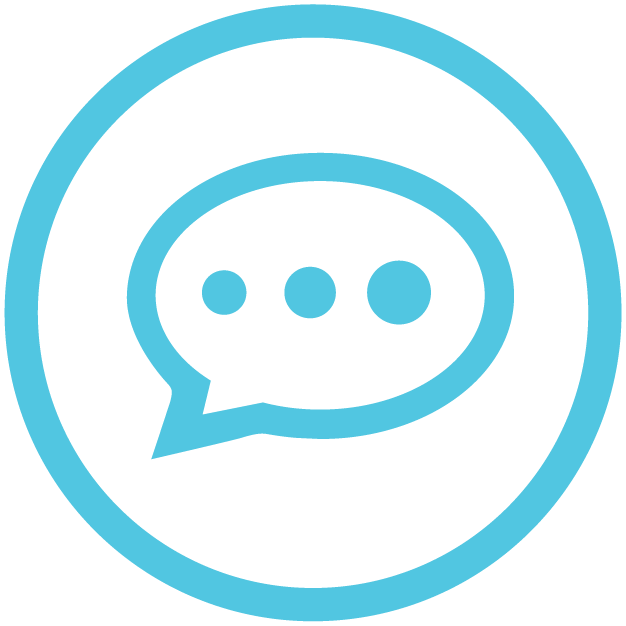 Flexible Instructions
Instructions are selected based on what you or your coach decide to work on. Instruction categories include: Footwork, Groundstroke Technique, Motivation, Overheads, Racket Preparation, Return, Serve, Shot Selection, Tactics, and Volleys. NeuroTennis instructions create neural patterns and muscle memory that will become permanent and carry over into your match play.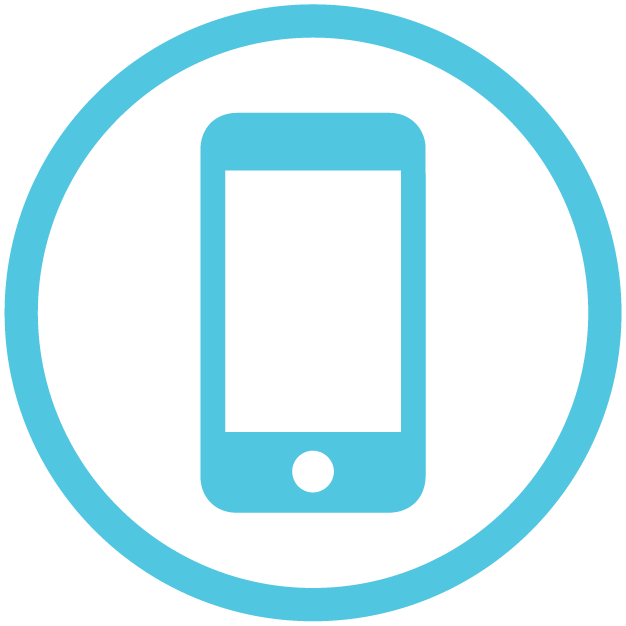 Smartphone Control
Manage your practice sessions with the NeuroTennis app. Select drills from an extensive library designed by our world-class coaches. Create new coaching instructions right on the court, and use them within seconds.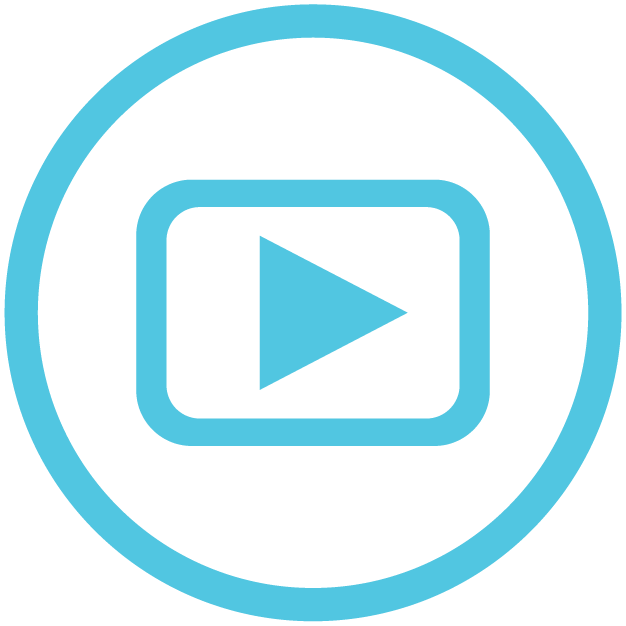 Voice and Video
Watch quick video demonstrations explaining the concepts for each coaching instruction. Record your own videos and voices.
The NeuroTennis Difference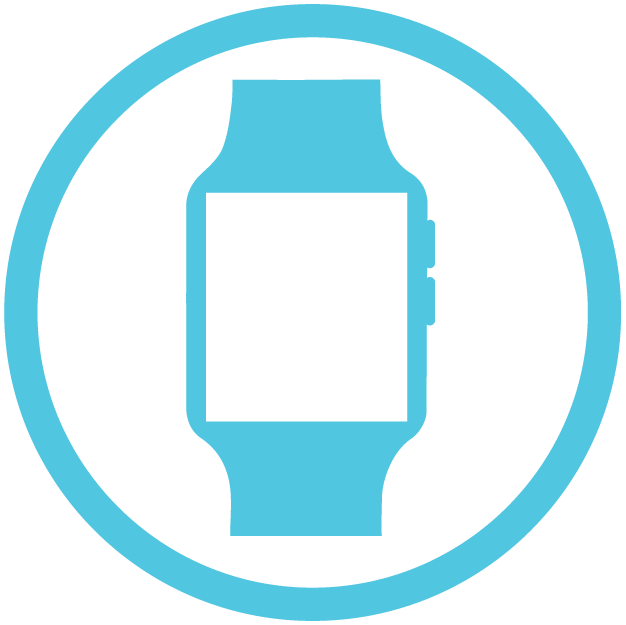 Game Modifying Technology™ ​
Other wearable tennis products just measure physical results like speed and spin, and tell you how many strokes of each type you hit. These metrics are unlikely to make a significant change in your game. NeuroTennis is about actionable information – what you can do right now to raise your game. With NeuroTennis' extensive library of coaching instructions and personalization technology, you will always be pushing your game to the next level.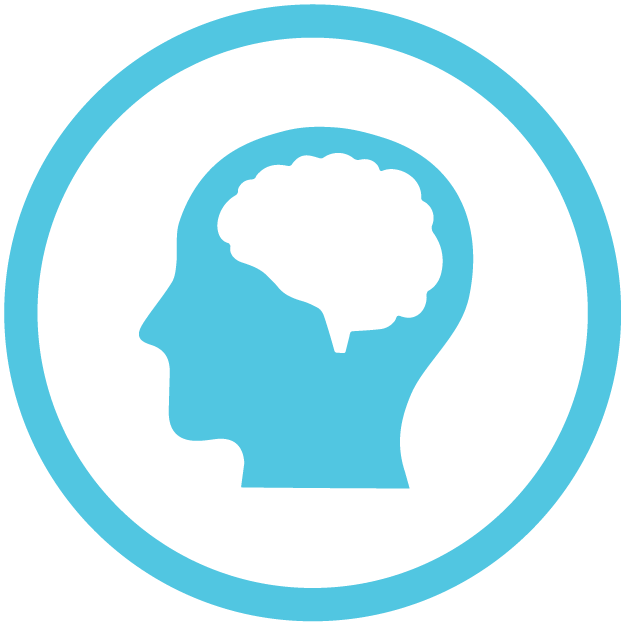 Mental and Physical Training ​
NeuroTennis delivers a unique combination of mental and physical training, programming your mind and body to work together, which is critical for maximizing your potential.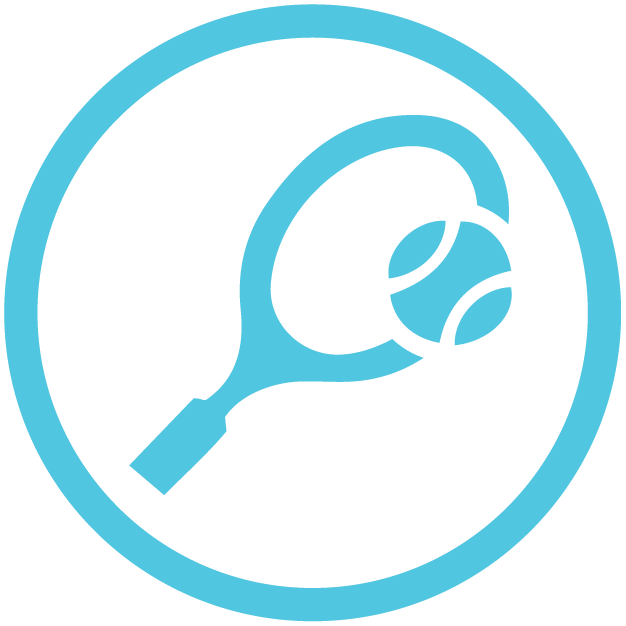 Practice Like a Pro​
Live coaching™ keeps you working with professional-level focus on the court the entire time you are playing, teaching your brain specific improvements. In each practice session, you can acquire new skills or perfect your current ones.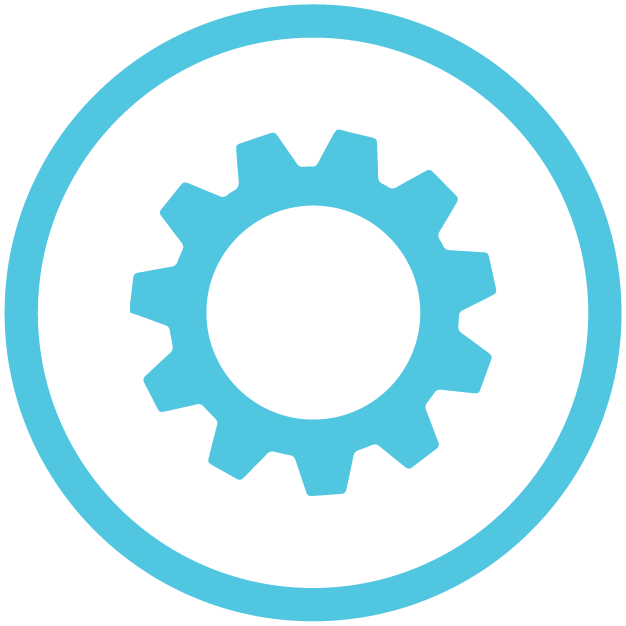 Personalization Technology​
NeuroTennis comes packed with valuable drills. And, you or your coach can also tailor drills to your specific needs. Even create custom coaching instructions in real time on the court, and try them out right away!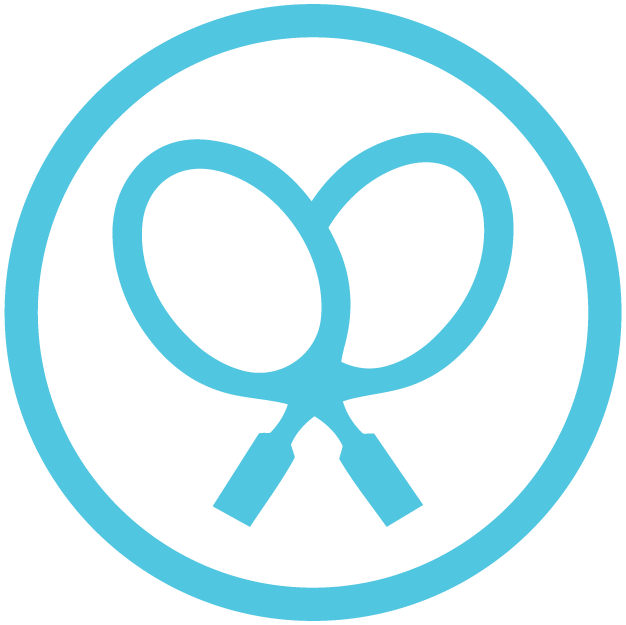 Two-Player System​
Unique, Two-player or one-player system provides you with flexibility to use NeuroTennis whether you have a partner lined up or not. Even use it with the ball machine or hitting against the wall. The two player system is a unique concept and technology unmatched by any other training tool.
Who Should Use NeuroTennis?
NeuroTennis drills are available for players of all skill levels and in all age groups. By practicing with NeuroTennis, all players will improve their habits and focus, as well as maximize their potential.
All Skill Levels
For beginners, club players, league players, juniors, college players, and professionals, focusing better and working on specific aspects of your game will improve the quality of your practice. You'll also notice that you are working harder on the court and getting more exercise while you play.
Coaches
If you are a tennis coach, use the NeuroTennis app to create custom commands and drills for your students to use on court with you, as well as "homework" between lessons. Optionally, record short demonstration videos to illustrate the commands and remind your students what their goals are. Create drills with a blend of commands from the NeuroTennis library, and your own personalized commands.
Designed for Practice and Training
NeuroTennis is specifically designed for people who want to improve their game. The product includes a significant library of lessons and drills, and you can also create your own. You can use NeuroTennis during matches (as long as your opponent is OK with it!), but that is not the primary use of the product. The library includes a category of drills for point play, and the intent of these drills is to play points with the purpose of working on specific improvements.
NeuroTennis and Doubles
NeuroTennis can be used in a 2-player or 1-player mode. It does not provide a 4-player mode. Therefore, if you use NeuroTennis in a doubles scenario, you will receive coaching instructions triggered by: your own shots; and shots made by one of the opponents on the other side of the court. You will also be able to receive coaching instructions prior to serving or receiving.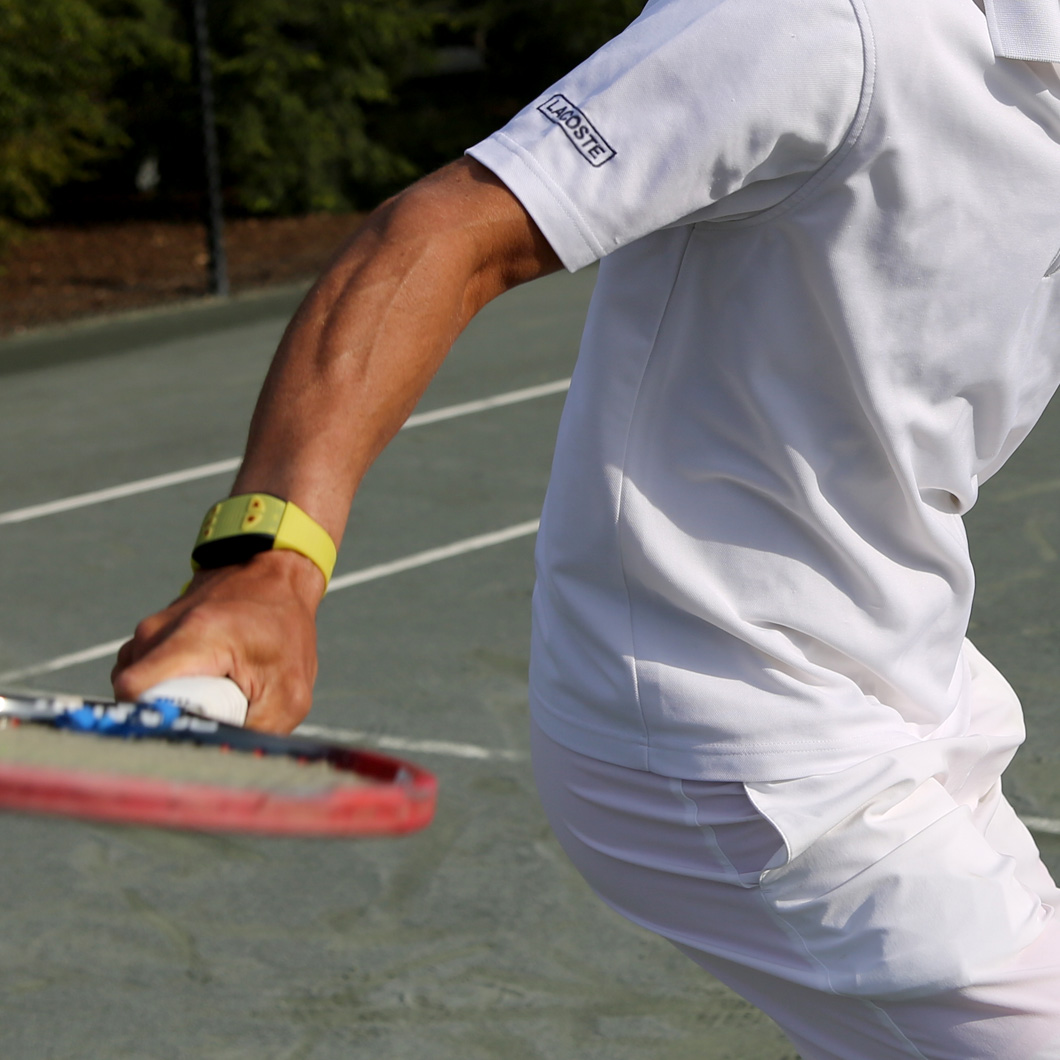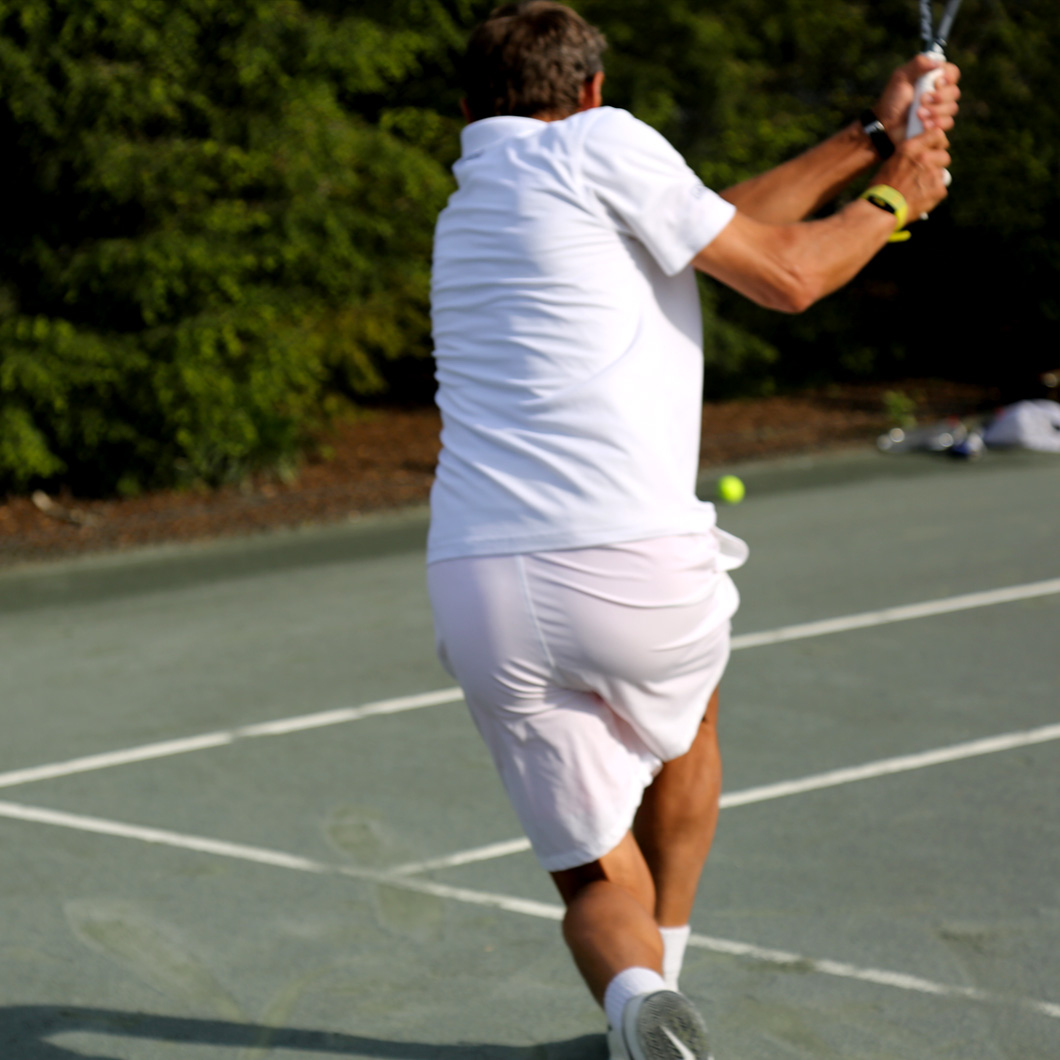 Players with a Coach or Pro
If you already have a coach, NeuroTennis will be an invaluable tool to use while hitting with your coach, as well as in between your coaching sessions. Your coach can personalize your NeuroTennis drills to exactly what you need to work on most, and ensure that you get the most out of your time on the court.
Players without a Coach or Pro
If you don't currently have a tennis teacher, NeuroTennis provides standard lessons and drills out of the box, together with explanatory videos. When you're in the mood to get real work done on the court, put NeuroTennis on your wrist, select a lesson from the library, and enjoy a fun and intense workout while improving your game.
Coaching with NeuroTennis
NeuroTennis is controlled by an app on your iPhone or Android phone. The app allows you to select lessons and drills from an extensive library designed by Mats Wilander, former world #1 and winner of eight grand slams. NeuroTennis coaching instructions are explained and demonstrated in short videos, which you can play directly from the app. Personalize your NeuroTennis even further by creating new instructions and drills in the app. Then, transfer them to your NeuroTennis wearable and take them onto the court to practice exactly what you need to improve.
Watch Mats Wilander's interview on TSN
[ryv-popup video="https://player.vimeo.com/video/235374211?autoplay=1"]
Frequently Asked Questions